MS. ILEANE SPEAKS PODCAST HAS MOVED!
In this episode I discuss how content curation can help you establish yourself as an online authority without writing your own content on a blog or website.
Curating Content with
Scoop.it
"Scoop.it is a FREE publishing-by-curation platform. We provide a service making curation a simple and new form of expression on the Web. Thus, you can easily create your online magazine. We want everyone to be a publisher and be heard everywhere. "
My first contact with Scoop.it was when I saw a Tweet from +Anise Smith. She curates content about QR codes. I was impressed with the layout and format of the online magazine she created on Scoop.it http://www.scoop.it/t/anisesmith-qr-codes.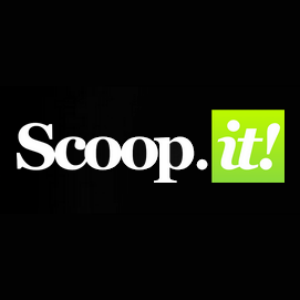 Scoop.it is similar to Pinterest where the spotlight is on the image however you can include more text and add your own take.
Scoop.it is now integrated with Bufferapp which extends the social sharing capabilities to include:
Twitter
Facebook pages and Profiles
LinkedIn and LinkedIn groups
Pinterest
Google +
Tumblr
App.net
StumbleUpon
Blogger
WordPress
My Scoop.it topic boards are:
Basic Blog Tips

– Helping You Build a Better Blog

YouTube Tips and Tutorials

– Anything to help you succeed on YouTube (by far my most popular topic)

Podcasts

– Tips for creating effective podcasts and podcasting services and equipment

STEM Advocate – Science, Technology, Engineering and Math

Blogging Contests – the hottest blogging contests around
Another great Scoop.it user to check out for Social Media News is Gerrit Bes
My podcast board has all the top news and stories about podcasting and the top podcasters.
Podcasts on Scoop.it
iTunes and Stitcher